Looking For A Tool Set To Complete Your Hearth? Look No Further
Part of the joy and experience of having a real wood fire is stoking and maintaining the fire. Here at The Stove Store, we want to make it easy, which is why we're proud to carry a vast selection of fireplace tool sets, stove tool sets, individual tools and parts, and hearth centers. Whether you prefer Old World Vintage style, Old English, Western, Art Nouveau, Country Scroll, Colonial, or clean, brushed steel, you're bound to find a tool set that fits your décor.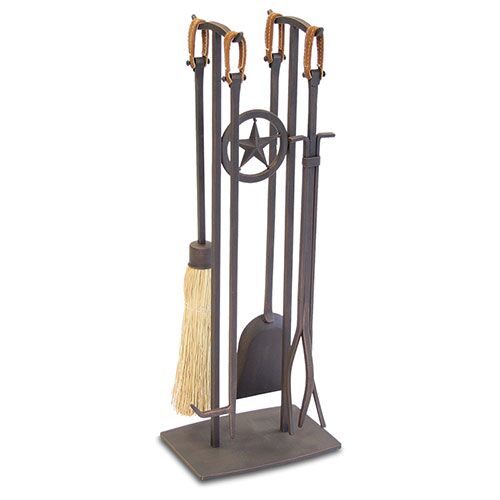 Raised Hearth Stove Tool Set
Individual Tools and Parts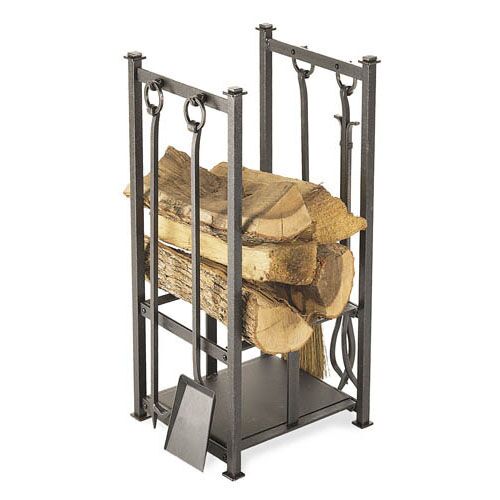 Fireplace Tool Sets — Our fireplace tool sets are available in a variety of finishes, including antique brass, distressed bronze, antique copper, brushed steel, matte black, polished nickel, natural iron, and vintage iron — some even include leather accents.
Stove Tool Sets — Our stove sets make it easy to care for your stove and keep the home fires burning. Choose from raised hearth sets, compact sets, and matte black or vintage iron in a variety of decorative styles.
Individual Tools & Parts —Still missing something? We carry individual wall tool sets and tool hooks if you're short on floor space, as well as tongs, coal/pellet scoops and shovels, mini ash tool sets, no-mess ash boxes and scoops, poe wood stove and furnace rakes, bellows, and more. Just let us know what you're looking for.
Hearth Centers — We also carry Craftsman, Forged Iron, Basket Weave, Contemporary, and Country-style hearth centers, which provide one central storage space for your wood pile and all your tools. Choose from black, matte black, vintage iron, and graphite finishes.
Ready to shop for your hearth? Head over to our showroom at 804 East Pulaski Highway in Elkton. We have an extensive inventory, plenty of parking, and the most knowledgeable and helpful team. Come on by and find everything you need to complete your hearth!
Maintenance and cleaning products may not be glamorous, but they're an important part of all the fireplace tools and accessories you can find in our store.